I finally got my hands on the Fido Dido Spring/Summer 2010 catalog!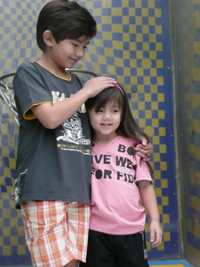 When the Fido Dido photoshoot was taken place, I couldn't take off work to be there. John, my parents went with the kids. I heard that there were a lot of Ooohs and Ahs when people saw Owen and Ella. The photographer just really loved them. They were very photogenic and were very cooperative.

The weather that day was again freezing cold, 12 Celsius.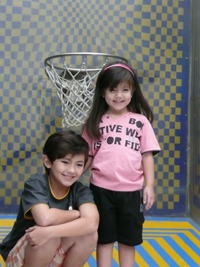 Kids had to wear Fido Dido Spring/Summer Clothing line and they were trying so hard to make sure they were smiling for the camera. It was definitely a day's hard work.

Here is the copy of the Fido Dido clothing catalog. Enjoy!