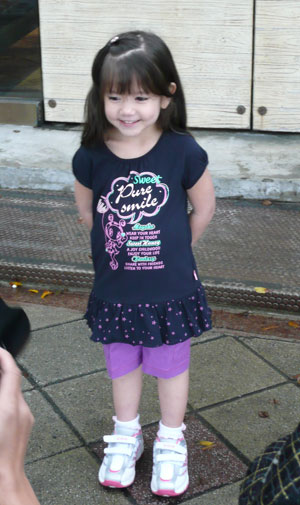 Pilochi Moyoko's(莫優子) clothing catalog is out! The day that Ella did this photoshoot, it was 10 degree Celsius outdoors. And, you guessed it, this is was an outdoor photoshoot. Ella was a good sport and finished the photoshoot with her freezing to death. Her lips were almost purple even though we were trying to give her hot drinks, warmers in the shirts, and a thick jacket to wear during takes.

Being a model is really not that easy. People only see the glamor side of it but they don't realize that they have to wear winter clothes when it is 32 degree Celsius out and they have to wear summer clothes when it is 10 degree Celsius out. Not only that, they have to look like thy enjoy it!

After watching Owen and Ella do the photoshoot, I have a whole new found respect for models...

Here are some pages of Ella in the catalog.