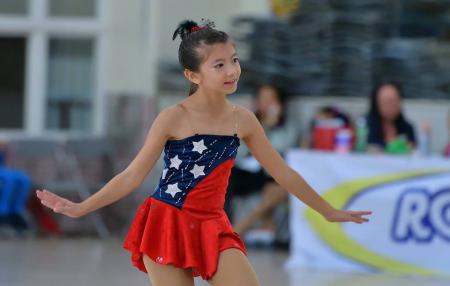 在聖誕節當天,Ella參加了對他來說是2016年最後一件盛事,就是花式溜冰比賽,她參加了高年級組第二級等級,在比賽前,粉絲們紛紛投票他應該穿哪件冰裝出賽,紫色飄逸裝還是紅色亮眼裝,百分之的朋友們選了紫色,可是,Ella到最後穿了紅色亮眼裝上場,尤於比賽曲子曲風較輕快及溜冰速度也偏快,教練們覺得紅色會顯得比較有朝氣活力些,果真上場後,選紅色冰裝飾選對了。
On Christmas day of 2016, Ella completed her last challenge of the year, roller skating competition.  She entered the level 2 competition for age 11 and 12 year old girls.  Before the competition, we posted which custome she should wear on the fan page, and almost everyone picked the purple flowy outfit.  However, the coach thought that the routine was fast paced and the music was upbeat, it would be better for her to wear something that popped more.  And, I have to say, the coach was right!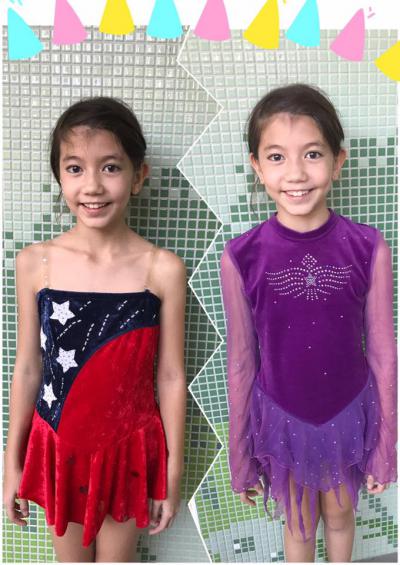 In the News:
http://times.hinet.net/news/19891200
http://www.msn.com/zh-tw/news/other/%E7%AB%A5%E6%98%9F%E5%90%B3%E8%8B%A5%E7%91%84%E5%8F%83%E5%8A%A0%E8%8A%B1%E5%BC%8F%E6%BA%9C%E5%86%B0-%E4%B8%8D%E8%B2%A0%E7%9C%BE%E6%9C%9B%E5%8B%87%E5%A5%AA%E5%86%A0%E8%BB%8D/ss-BBxG7v4
For video of Ella's roller skating performance, please visit Youtube.
For all photos that were taken by two master photographers, please visit Facebook.