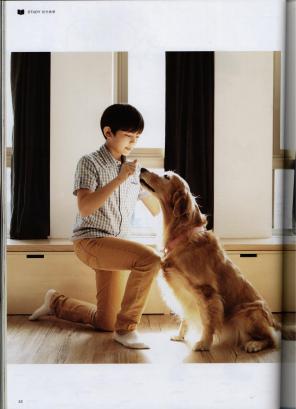 Owen和Ella與Kukuloo接觸已經有一段時間了,Owen和Ella跟狗狗們培養了一段特別的感情,讓媽媽看得有點不捨。Owen對狗過敏的很嚴重,可是,每一次去上狗狗課,他都很堅持的上完,而且,他也不抱怨他不舒服,他只會默默得出去外面透透氣。
這次,他有這個機會和他最愛的KIKI一起為KIDS Magazine替Kukuloo 作拍攝,這真的是一個難忘的回憶。
照片在這裡,大家來看看吧!
Owen and Ella have been attending Kukuloo classes for a while now. Through Kukuloo classes, they have learned how to be with animals. Through these life lessons, they started to realize how hard it is to take care of someone, like how parents take care of kids. Owen is severely allergic to dogs and cats. Everytime he goes to class, not only he has to take an allergy pill, also he has to step outside from time to time as the room might be filled with dog hair. This time, he had an opportunity to do a photoshoot for an article on KIDS Magazine with his beloved KIKI on Kukuloo. The photos turned out so nice! He really enjoyed it! The photos are uploaded to Picasa!! Come and take a look.